Specifiers
Collaboration – from design to build
We understand that when it comes to specifying aluminium solutions for major projects, having a systems house partner with the scale, expertise and experience to help you achieve your vision is vital. As a global brand with a local, family business ethos, you can trust us to support you from start to finish, no matter how complex your project.
At AluK, we understand the challenges of modern building construction. For over 25 years, we have supported architects and specifiers to design innovative buildings that are energy-efficient and sustainable,
As part of AluK International, we have a global footprint and more than sixty years of experience in delivering the finest tailored aluminium facade systems. From our vast factory space in South Wales, we are on-hand to support you through the entire design process through to installation. You will have the support of a dedicated project consultant team who will advise on legislation and provide guidance throughout the RIBA Plan of Work.
Collaboration in action
We have a dedicated Architectural and Major Projects team who work closely with our customer partners, contractors, developers and architects through the entire project process.
Our hands-on approach means we don't provide a one-size-fits-all approach. We work with you, detailing the specification your projects really needs to make it the best it can be, whilst adopting a 'right first time and on-schedule' approach.
We'll help manage the project to ensure our window, door and curtain walling systems are ready when and where you need them to keep your project on track.
By working alongside key project partners (architects, contractors, developers, facade engineers/consultants, fabricators, and installers) we can adopt value-engineering processes that can optimise the cost-effectiveness of your project.
Speak to our Project Consultant Team today to find out more.
Call: 01291 639739 or email: info.uk@aluk.com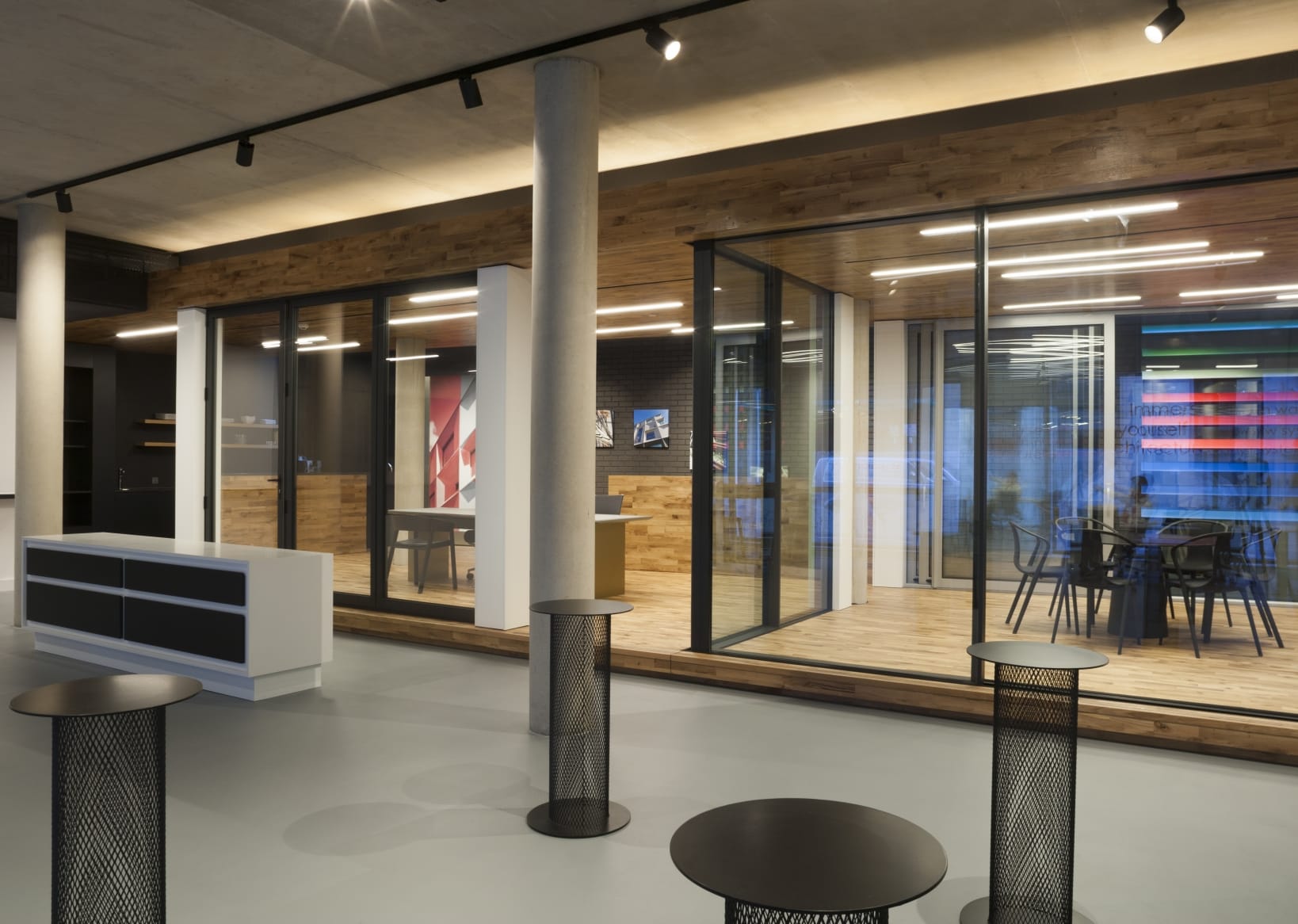 Driven by Design
Our dedicated R&D and technical teams use the latest 3D and 2D CAD technology software. This is linked to prototyping machines that ensure we are able to quickly and efficiently realise your vision, saving you valuable time and money on your project.
Our project consultant team are able to provide BIM support covering in-house designed REVIT and IFC Objects. We can also offer expert guidance on buildability, thermal and acoustic project calculations, budgeting and estimating.
Our Learning Platform provides easy access to our CPDs and micro-learning tools, designed to upskill and inform through virtual and in-person CPD presentations and through bite-sized chunks of learning, so you can chose the pace and variety of contact that suits you.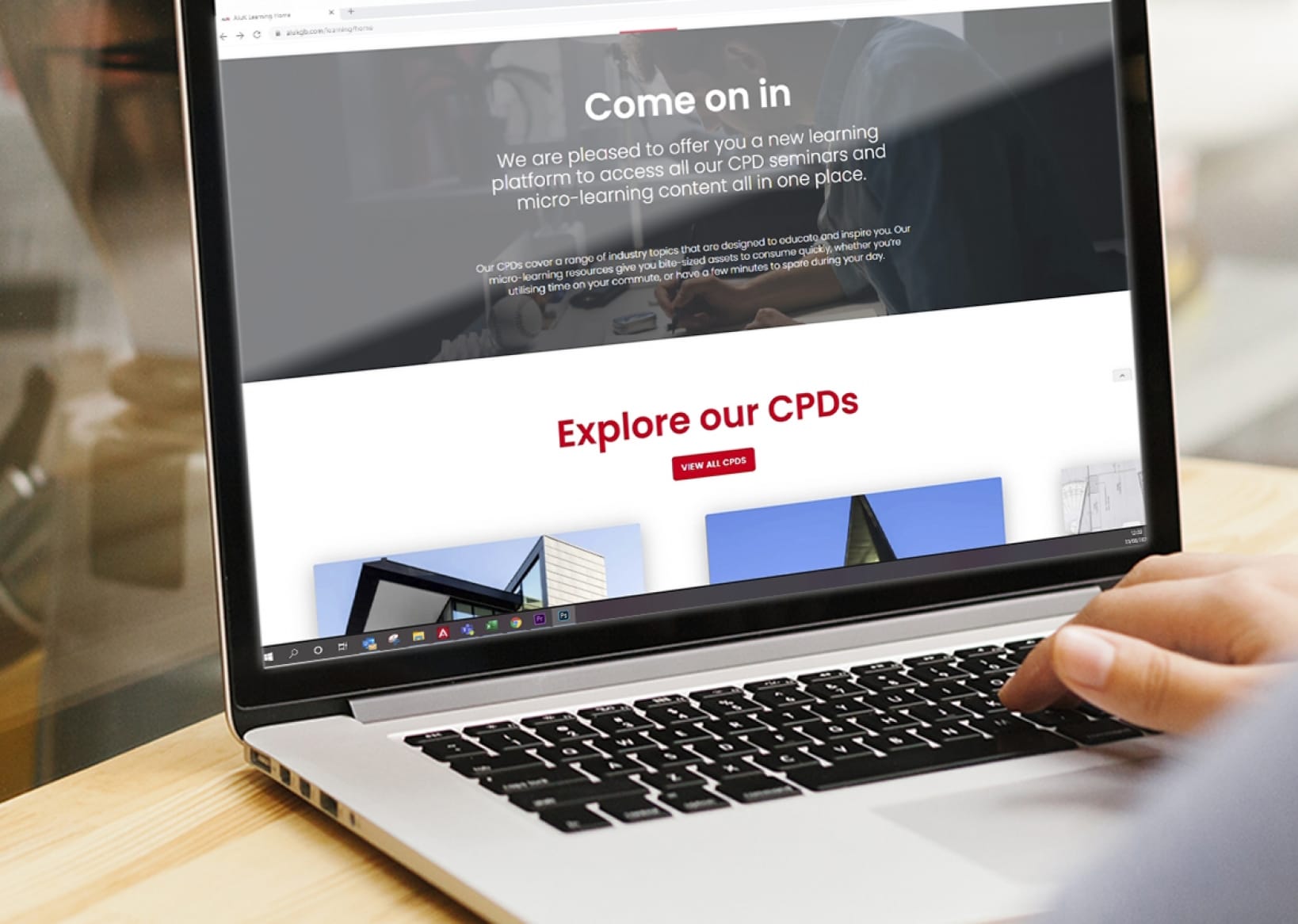 Collaboration at heart
Our design studios are a space for collaboration, networking, education and interaction, bringing our range of curtain walling, window and door systems to life in full-sized samples, and providing a space for the architectural and fenestration communities to come together.
There are two dedicated AluK Design Studios in the UK, one at our Chepstow HQ and the second in central London.
Our studios are available for product viewing and meetings to support architects, contractors and consultants with their project design developments and specifications. We also host regular industry-focussed events, from product demos to informal quiz nights. Our London Design Studio is also available for industry events.
To learn how we can tailor our services to your project, speak to our team today to discuss your requirements.