Education
Find out how we can support your project with products, expertise and step-by-step guidance.

Engage Early for the Best Result
By taking into consideration factors such as noise, natural light and accessibility, we ensure our building envelope solutions provide a more effective, comfortable, distraction-free learning environment for students and teachers alike. By engaging with our specialist projects teams at the earliest stages of your design, you can avoid common issues like overheating, poor ventilation and non-compliance, ensuring your project offers long-term comfort, safety, wellbeing and sustainability for everyone that uses it. Below are just a few examples of our tailored approach.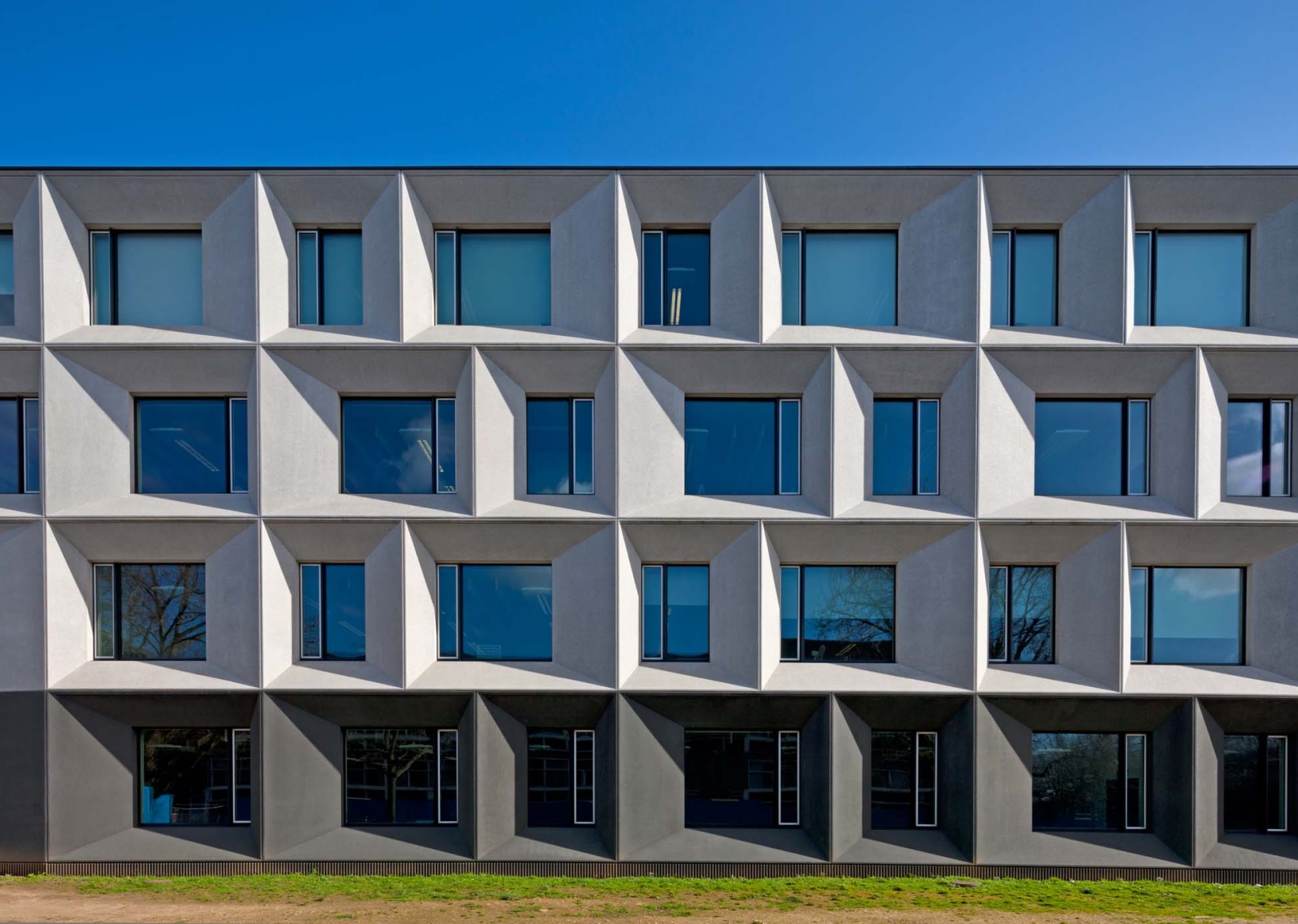 Best in Class
We're proud to support educational projects across the UK and beyond, delivering both new build and refurbishment solutions that consistently achieve top marks in performance and security. From modular school buildings and classroom extensions, right through to regional schools programmes, our experts are on hand every step of the way to provide all the product expertise, training and materials sourcing you require.
Whether we're providing integrated windows, commercial doors or curtain walling, you can be confident each and every one of our aluminium systems surpasses industry quality standards. However, what truly sets us apart is our collaborative and empathetic way of working. That's because we understand a chaotic classroom is the last thing any educational facility needs, which is why we'll work closely with you to identify the most efficient and effective way to work. We'll then work tirelessly to make it happen on time, in budget with minimum disruption.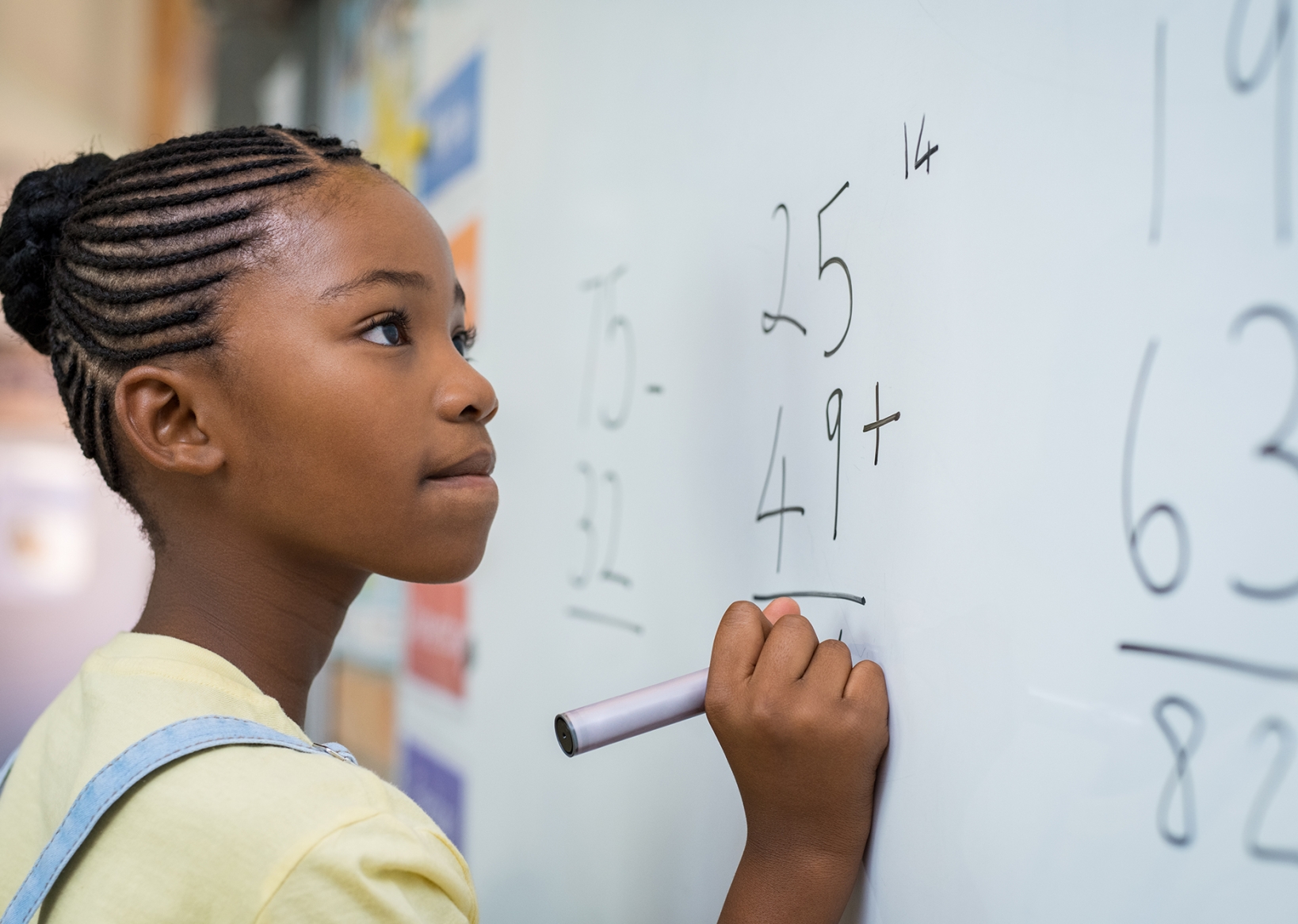 Download our Education Guide
Find out how we can support your project with products, expertise and step-by-step guidance.
Curtain Walling Systems
At AluK we understand the integral role curtain wall plays in façade design, from absorbing building sway and resisting wind to dictating thermal efficiency and controlling light. It's why our systems have been specified and installed in many of the world's most prestigious buildings.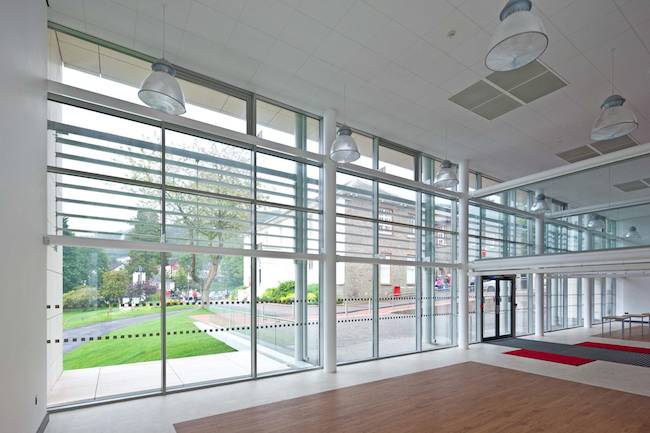 Case Study - Torfaen Learning Zone
The £24m Torfaen Learning Zone in Cwmbran is a showcase for AluK's SL52 capped, mullion drained curtain walling system, complete with punched open-in windows in the thermally efficient AluK 77IWE casement system.Procured within the SEWSCAP 2 Framework, Torfaen Learning Zone has been developed by Interserve on behalf of Coleg Gwent and Torfaen Council. It features four-storeys of study and training facilities, including extendable classrooms with moveable walls, two atriums, performance and social spaces and an enclosed roof garden.AluK's specification team worked directly with Torfaen Council's architects to review the system options on the project and produce the specification clauses and structural analysis of the profiles required ahead of the tender. They also provided the thermal calculations required to demonstrate that the SL52 and 77IWE systems could meet the project design and the 1.4Wm2K thermal performance requirements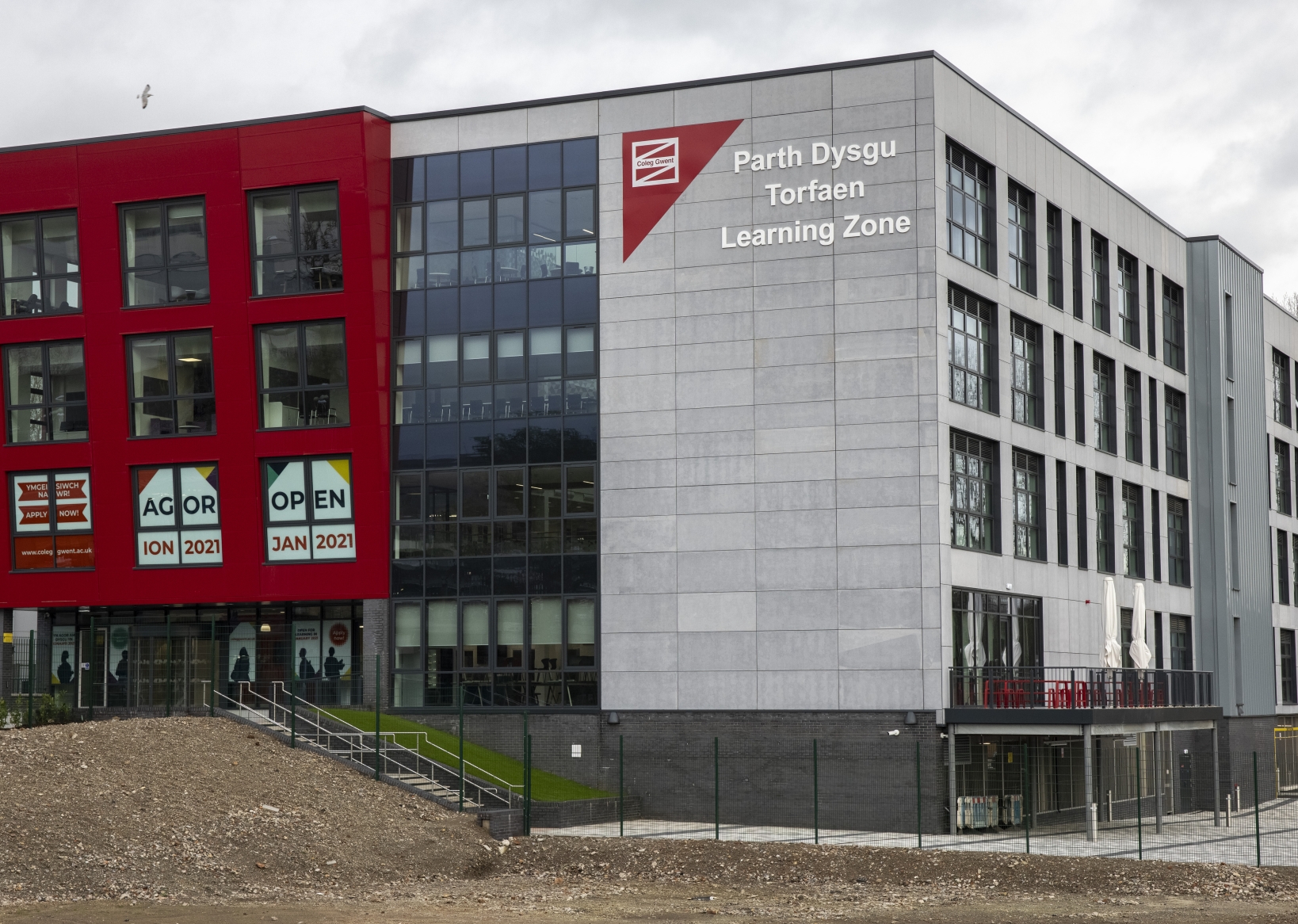 C70S Window
The C70S is engineered to the highest UK standards to deliver a high performance solution with impressively narrow profiles. Meeting and exceeding the key thermal, acoustic and performance demands of the architects and specifiers, the C70S is the perfect, aluminium solution for the education and light commercial markets. View our digital brochure.
58BW ST Window System
Ideal for projects where planning or design requires the installation of sympathetic materials, our 58BW ST Steel Replacement Window System provides the look of steel with the benefits of aluminium. Designed to replace and complement existing steel windows, the range has been specifically developed for use on schools, listed buildings, warehouses and similar buildings, where steel windows have always traditionally been fitted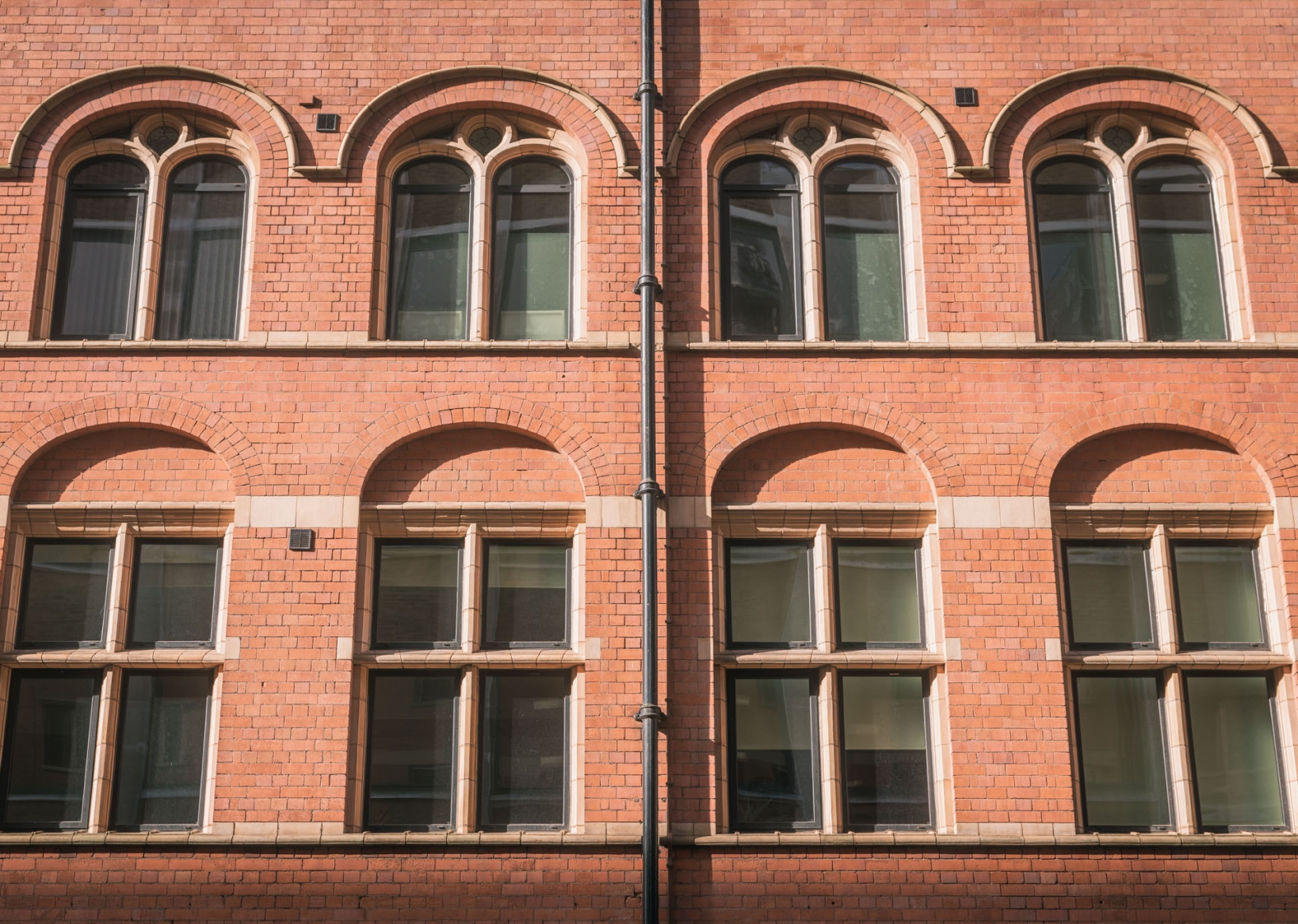 GT55 TB Door System
With security front-of-mind, the GT55 TB is one of the most comprehensive aluminium door systems on the market. The systems boast PAS 24 rating and Secured by Design [SBD] accreditation across a suite of configurations including; single and double doors, screening, side and fan lights. As well as featuring impressive panic, mechanical and electro-mechanical locking for both single and double doors.
The GT55 TB system is ideal for a range of heavy duty commercial and public sector applications including offices, hospitals, schools and multi-residential buildings.