Solutions built on sustainability
All of our building systems use aluminium as their core material, which offers an inherent strength necessary for building projects. Aluminium is known for being lightweight, durable, and low maintenance, while also aiding the high performance of our systems due to its immunity to UV, low conductivity, and fire resistance.
Up to 90% of all aluminium used in construction is recycled, using 95% less energy to manufacture than its primary production - with no deterioration in quality.

Aluminium is one of the most sustainable construction materials available, reducing carbon emissions and contributing to the lifecycle costing of a building.
Through responsible sourcing and intelligent design, we have ensured that AluK products meet and exceed our partners' environmental needs. All aluminium systems can be supplied using 100% recycled aluminium, if required for a specific project.
Aluminium does not age like other organic materials and needs no protection from ultra-violet light. Its overall life-cycle is more environmentally friendly due to the minimum energy required in maintenance and the well-established, proven design life of aluminium assures that it will provide a long term solution year on year with the guarantee of 100% recyclability at the end of a building's life.
---
Facts about aluminium
Since 1888, over 700 million tonnes of aluminium has been recycled.
Over three-quarters of aluminium produced is still in use.
90% of the aluminium used in the construction industry is recycled.
Recycling the aluminium currently stored would equal 15 years' primary output.
Recycling aluminium requires 95% less energy than primary production.
Recycling aluminium from end-of-life products saves close to 80 million tonnes of greenhouse gas emissions per year.
Since the inception of aluminium recycling, we have avoided over one billion tonnes of CO2 emissions.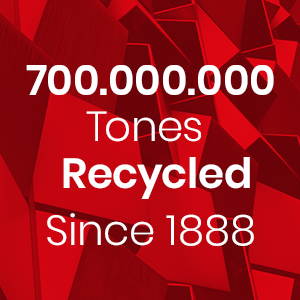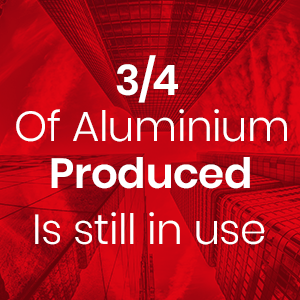 Source: IAI/EAA
---
CSR
At AluK we believe that it is vital to actively engage and promote corporate social responsibility and show how our business aligns its core values and behaviour with the expectations and needs of all stakeholders - not just customers and investors, but also employees, suppliers, regulators, communities and society as a whole.
We endeavor to meet stakeholder and supply chain expectation and manage the economic, social and environmental concerns of our operations to maximise the benefits of the products and services we offer and minimise and control their impacts.
We strongly uphold that corporate social responsibility is about fulfilling our duties to society and that we tackle key issues that include governance and legislation, environmental management, stakeholder engagement, labour standards, employee and community relations, social equality, responsible sourcing and human rights.
Our business operates to the BSEN ISO 14001:2004 Environmental Management Systems standard. This provides an ideal framework for ongoing control and continual improvement in our environmental and sustainable performance and our pledge to Corporate Social Responsibility.