AluK sets its sights on luxury with Infinium sliding door
12 Jan 2018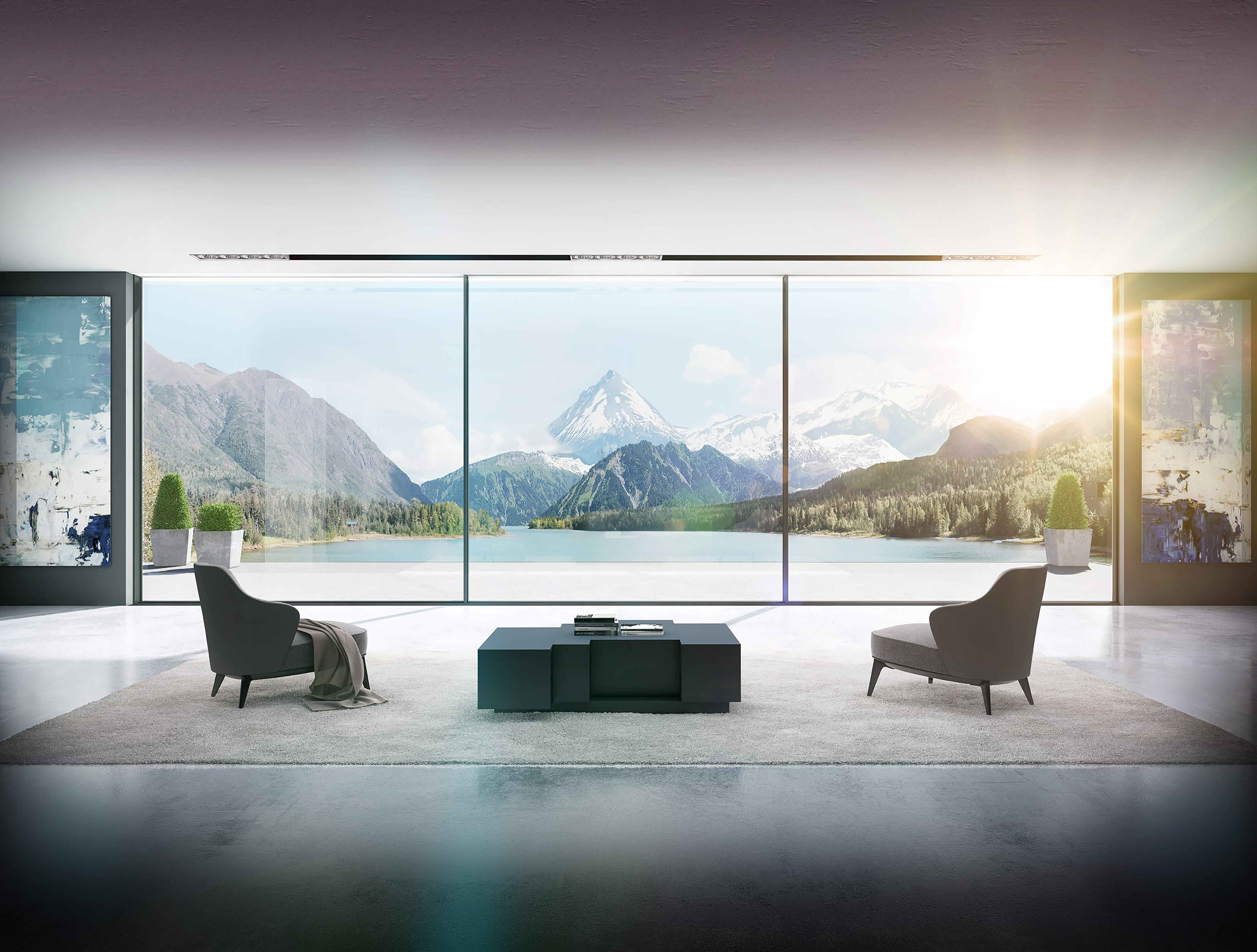 Boasting impossibly slim 21mm sightlines, Infinium, the company's new in-line sliding door offers truly panoramic wall-to-wall and floor-to-ceiling views, making it an ideal choice for specification in new build penthouse apartments, luxury hotels and high-end properties.
With projects increasingly calling for minimal sightline disruptions, AluK's technical experts developed Infinium to conceal the outer frame and sash into the opening.
Understanding that flexibility and customisation are crucial to specifiers, Infinium is available in single and dual colour options, with a range of anodised or powder coat finishes available, ensuring Infinium fits seamlessly with the project's overall design aims.
Specifiers benefit from additional customisation options, with Infinium available in 38mm and 52mm glazing options, with double and triple glazing on the same outer frame. Beyond this, Infinium offers both double and triple track configurations, with opening panels up to 3000mm x 3500mm.
Ensuring that sightlines aren't impacted in any way, Infinium has been engineered to feature cleverly concealed lateral locking handles, with a lock that fully integrates into the 21mm interlock profile.
Infinium makes it easy to achieve up to six sashes for large spaces, or for projects that demand increased glazed space. Far from ignoring function in favour of form, AluK's design team has developed Infinium to feature engineered aluminium rollers as standard, ensuring that panels require the lightest touch to open and giving the system a luxury feel and operation. The design also enables specifiers to make the most of the usable living space within their projects.
Infinium's ease of operation doesn't mean a lack of robustness, with the system engineered to be strong enough to take a maximum sash weight of 400kg, and boasting U-Values as low as 1.3W/m2 double glazed and 1.0W/m2 with triple glazing.
Nigel Headford, Sales Director at AluK, said: "We are incredibly proud of Infinium. Having listened to architects and façade consultants about their customers' drive for large, open glazing to create beautiful spaces, we wanted to be able to engineer in several features that make Infinium perform beautifully, too.
"The multiple glazing and finishing options that Infinium offers means that each system can be truly customised to meet the demands of the project. That said, our flexible approach means that we can partner with customers from an early design stage on jobs that require something truly unique."
To ensure a uniform level of high quality, AluK has appointed only a select number of partners to manufacture and install Infinium.