Let's talk about space
17 Oct 2019
We hosted the first of these this week at our Design Studio in Worship Street, London looking at 'Creating outside space to make the most of urban living' – referencing, of course, our range of design solutions for accessing that space.
Chaired by Chris Foges from Architecture Today, and with an impressive line up of panellists including Thomas Bryans, Director of IF_DO, Barbara Kaucky from Erect Architecture, Sally Lewis from Stitch Studio, Maurizio Mucciola of PiM Architects, and David West from Egret West, the talk attracted an interested audience of architects, planners and policy makers.
Over drinks and food, the panel explored how we develop outside space strategies to promote health and wellbeing in urban environments and looked at some of the options being developed to meet the minimum standards for outdoor space set by local authority housing guides and the new London Plan.
Some of the most interesting areas of the discussion were around the impact that shared open space can have on alleviating the loneliness and isolation felt by many urban dwellers, and the 'big gestures' which are required in estate generation to ensure that tress and parks become central to a design.
Quality vs quantity of outside space was also on the agenda, given the new requirements on minimum balcony size, and there were plenty of questions from the audience around how to talk to clients about the value which can be created by increasing outdoor space.
There will be a full report on the talk in the November issue of Architecture Today. We will also shortly be announcing details of the second talk in our series which will be on 'Strategies for eliminating risking and building better' and will be held Tuesday, 26 November.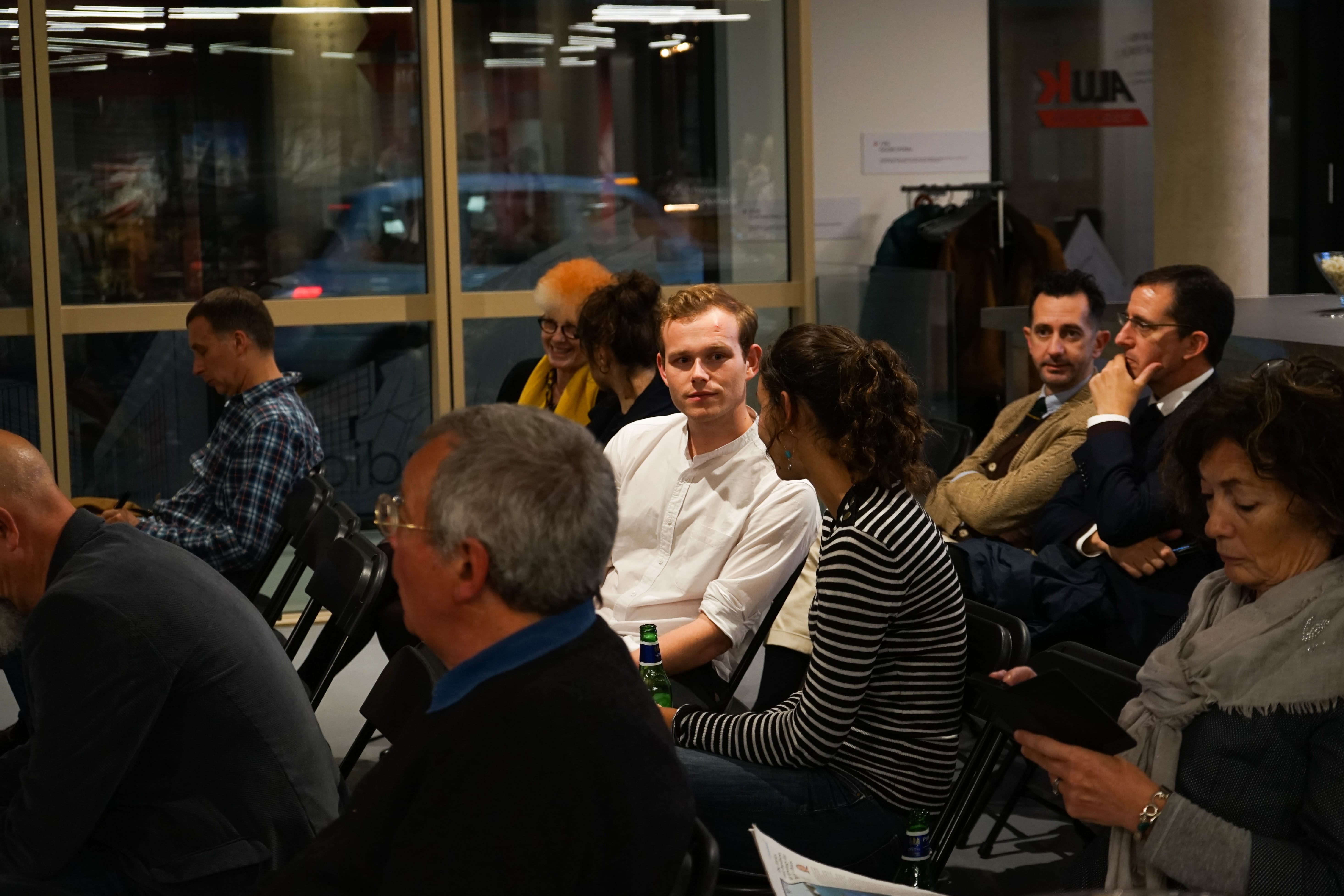 To see all the images of the event, please click here