PADDLE 2 PEDAL – the women's only charity challenge raises over £100,000
29 Aug 2017
When Sioned Webb, our Marketing Director, signed up to take part in a women's only charity challenge last year to raise money for the Hope House Children's Hospices, she didn't quite know what to expect.
Just as well perhaps because the charity challenge, dubbed 'Paddle2Pedal', turned out to be something truly epic. Last week, Sioned was one of a team of 12 inspirational women from across the fenestration industry who canoed 100 miles down the River Wye, abseiled down a 500ft rock face in Symonds Yat before cycling a full 120 miles back up the valley to Oswestry in Shropshire – all in just 6 days.
The group negotiated the tricky rapids section of the river near Symonds Yat under the careful watch of the Severn Rescue boat and its volunteer crew, and were cheered on as they reached dry land by a crowd of supporters.
Sioned, who lives in the local area where the charity challenge took place said: "I like a challenge but even for me this was quite scary. We had all been training hard for almost a year though and I always knew we'd make it. It was a fantastic experience from start to finish and, despite the aching legs, certainly one I'll be telling my children about for years to come."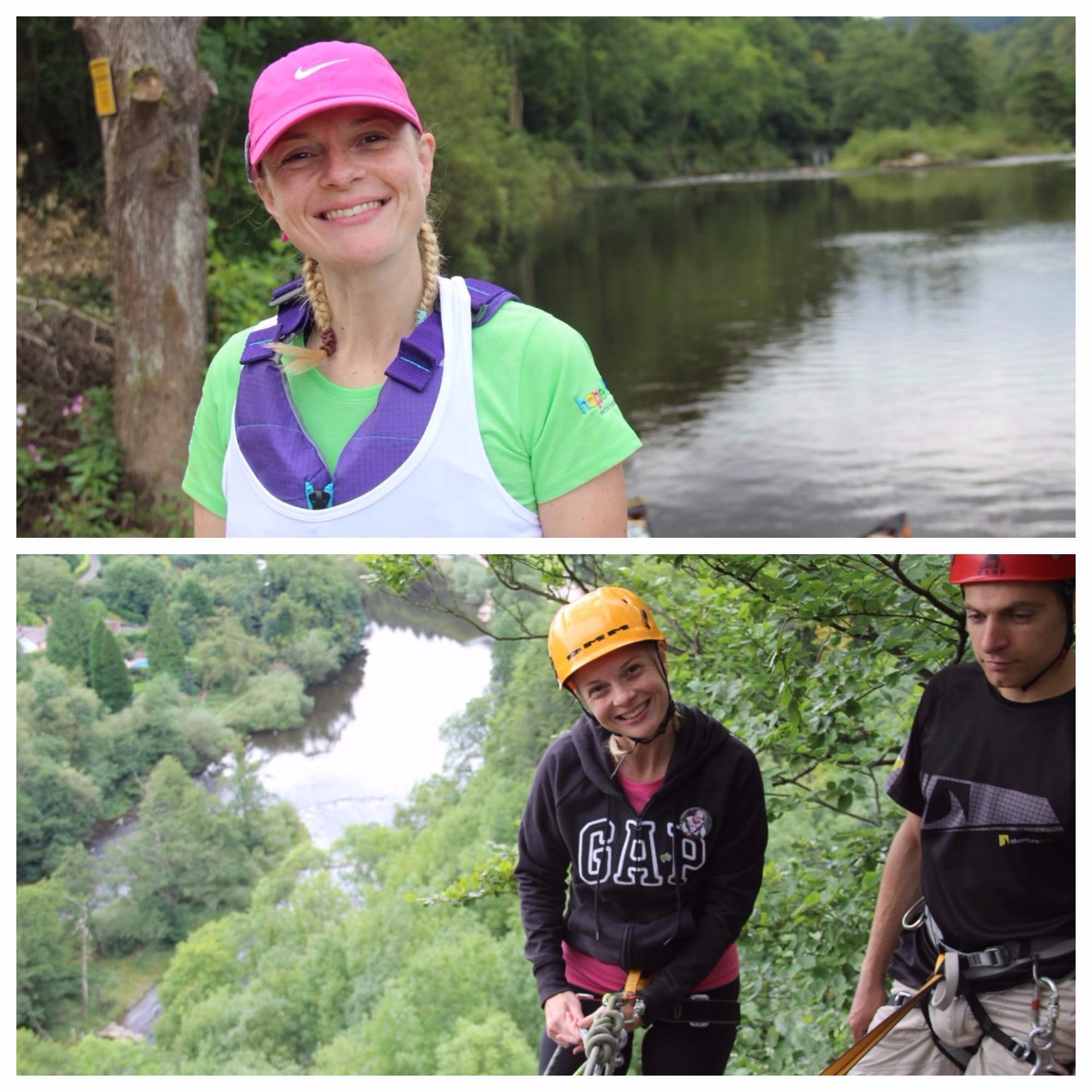 The Paddle2Pedal challenge was organised by GM Fundraising, a charity supported by the whole of the fenestration industry, which raises money for the Hope House Children's Hospices in Oswestry and Conwy. So far, the team, who paid all their own costs and were supported by leading manufacturers including AluK, has raised more than £100,000 with donations still coming in.
All donations are still welcome via: https://www.justgiving.com/fundraising/webbp2p.