AluK reveals all at FIT Show
15 Jun 2017
All was revealed on the AluK stand at FIT, where the company finally unveiled the four brand new products which had been generating such excitement before the show.
Three of the new launches are in AluK's premium Luminia range, and all are designed to allow fabricators and installers to achieve strong and sustainable margins targeting aspirational retail buyers, house builders and developers.
The Luminia F82 bi-fold is the product which AluK proudly says will set a new benchmark in the bi-fold market. It has stunning aesthetics – with sightlines of just 97mm at the frame, cill and jamb and 122mm at the interlock, and a higher glass to frame ratio than other doors on the market.
Just as importantly though, it also has class leading thermal performance, achieving U-Values of 1.34 W/m²K with a double glazed unit. This, AluK says, makes the F82 a more attractive overall proposition than the hybrid alternatives, and means buyers no longer have to compromise on either looks or efficiency because, with this door, they can have both.
The F82 was on show with a new bespoke version of the popular pop up T-handle which first featured on AluK's BSF70 door, as well as stylish flush hardware on the traffic door. This combines with a new gearbox and HD compact slim stainless steel rollers for effortlessly smooth operation.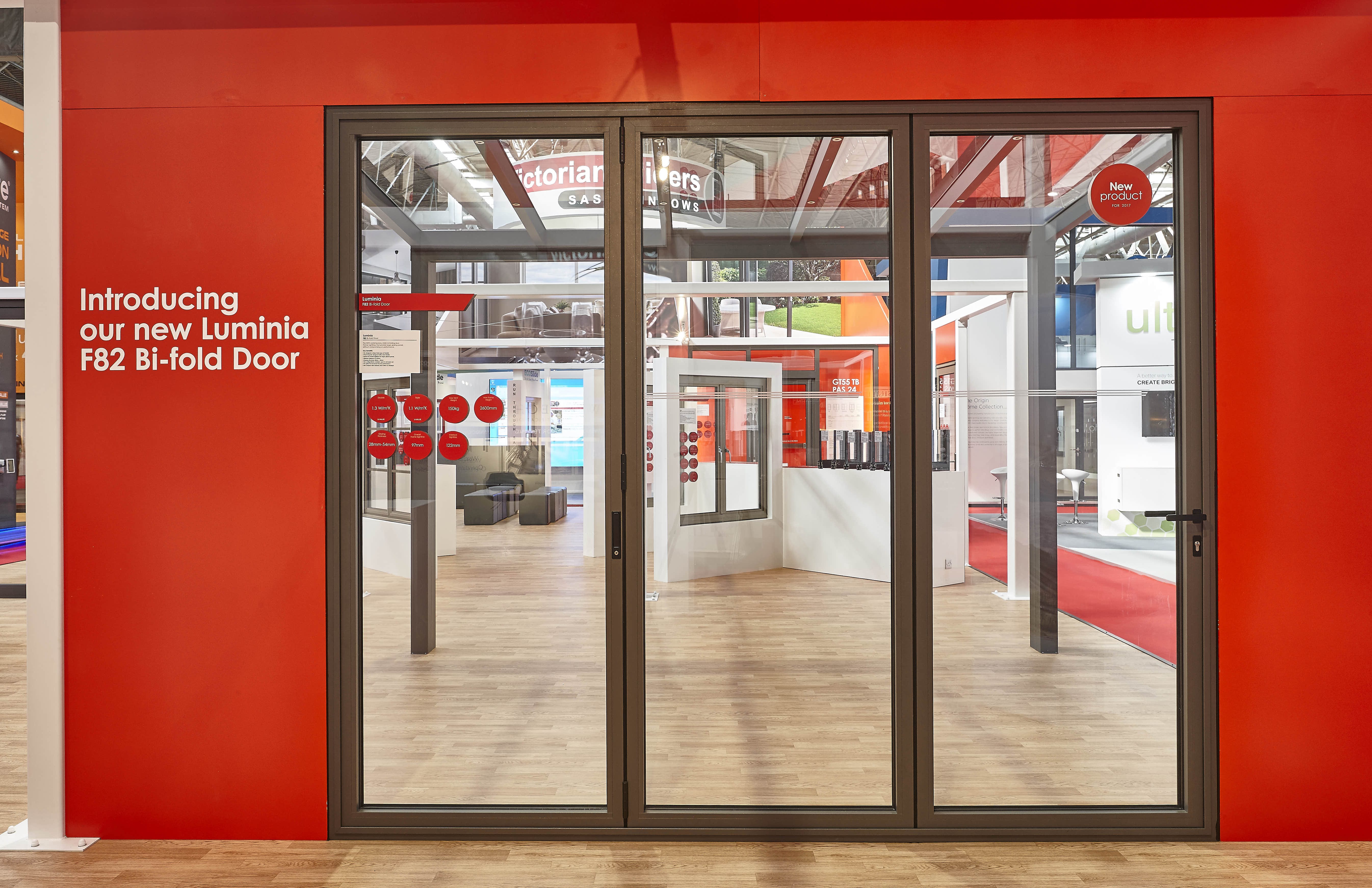 Alongside the F82, AluK also launched its show-stopping SC156 sliding door in the same Luminia range. This gives AluK customers the opportunity to add an exciting option to their product portfolio for all those applications where the customer needs something different to a bi-fold.
It echoes the quality and styling of the F82, with sightlines of just 50mm, and is available in a range of practical single and double track sliding configurations with a 23mm low threshold. It more than matches the F82 in terms of class leading performance, with even more impressive U-Values of just 1.0W/m²K in the triple glazed option, and exceptional water tightness rated at 1500Pa.
There is the same emphasis on quality in the hardware and fittings of course, so the same effortlessly smooth operation is guaranteed, even with frame heights up to 3100mm and maximum panel weights of 400kg.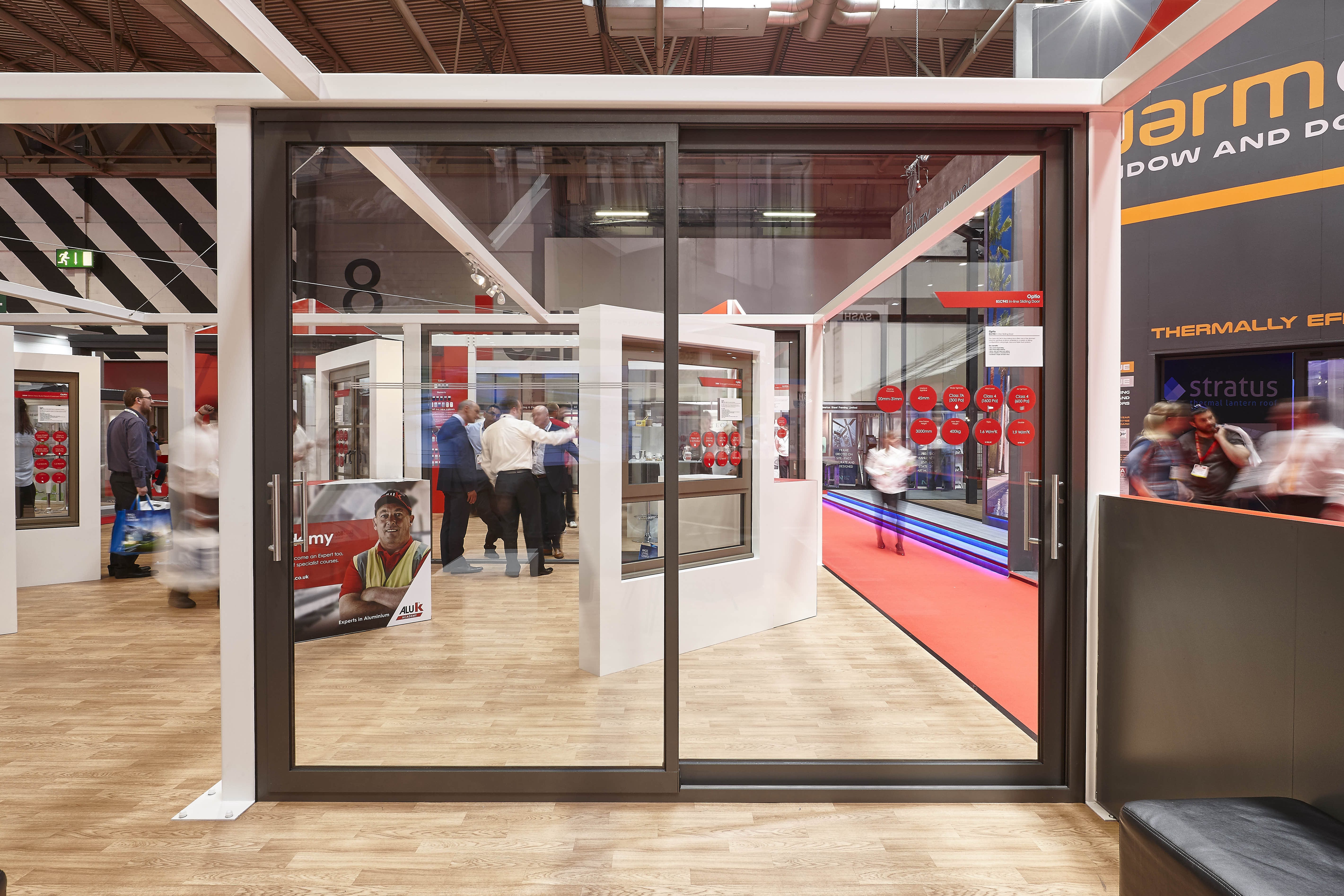 The third launch from AluK in the Luminia range was the Veranda – an exciting innovation which focuses on giving fabricators and installers an additional revenue stream. It creates an outdoor living space which bridges the gap between house and garden, and is available in four different design options to suit any style of contemporary or traditional property.
The Luminia Veranda is a full aluminium system which can span up to 6m. Flexible enough to allow installers to choose either a polycarbonate or glass roof, and with the option of sliding doors and walls and five stylish colours, it allows buyers to create their perfect indoor/outdoor space.
It is also a great illustration of AluK's renowned design innovation with clever features like invisible fixings, water drainage pipes integrated within the posts, adjustable roof pitches, optimised aluminium reinforcement, and cable-free lighting solutions.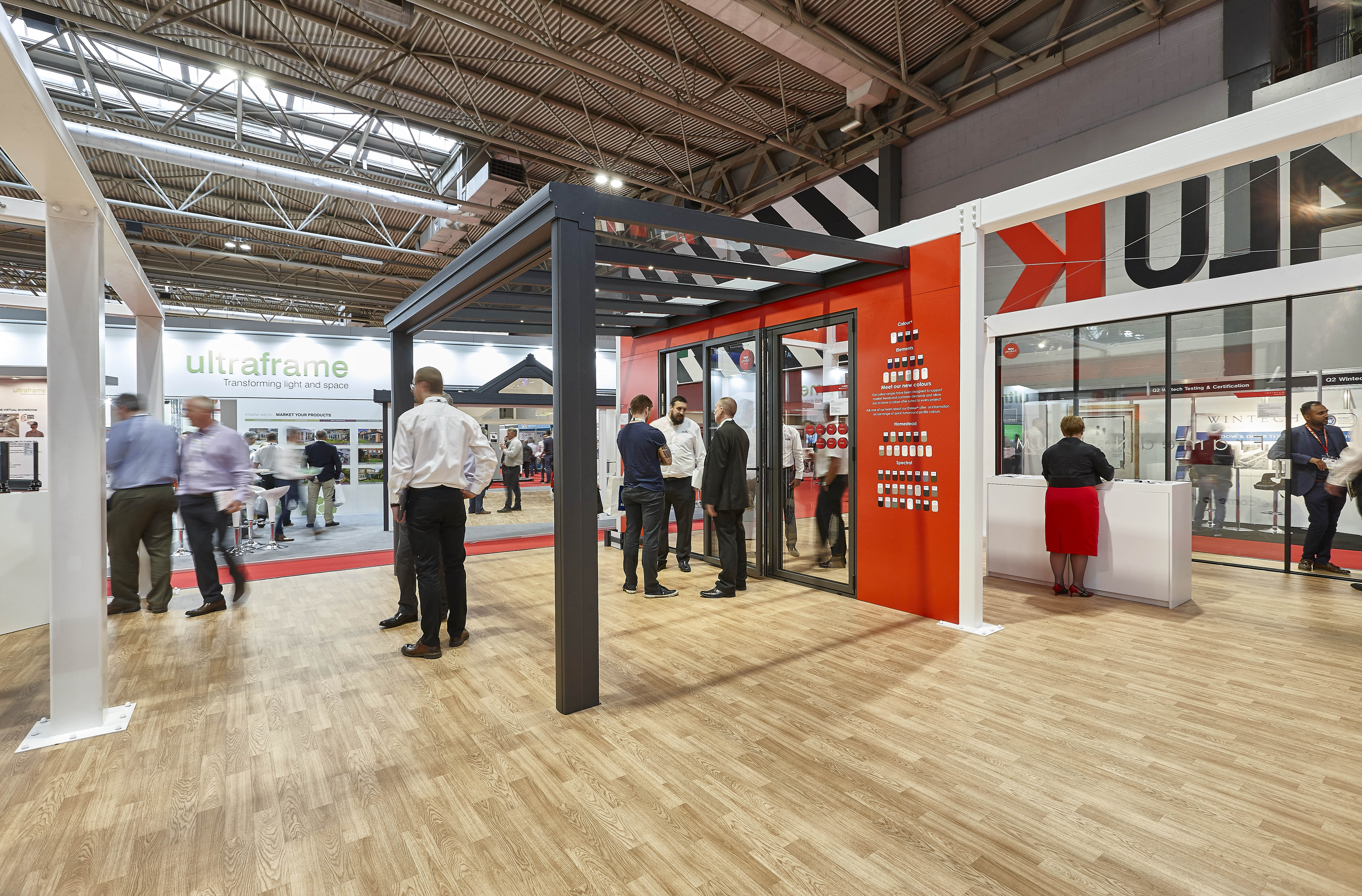 With the Luminia pitched squarely at the premium market, AluK also used the FIT Show to launch its brand new product tier aimed at the luxury retail sector, which is branded INFINIUM.
The first product within INFINIUM is a sliding door, which at the show was showcased at 3500mm (h) x 3000mm (w). This door has truly impressive sightlines of just 21mm at the central interlock, allowing for true panoramic, wall to wall and floor to ceiling views. It comes with all the features AluK customers need to compete in that higher end residential sector, including the option of motorised operation and a floating corner post.
The INFINIUM door will be available in double or triple track configurations for panel weights of up to 400kg, and with the option of double or triple glazing from 38mm to 52mm using the same outerframe.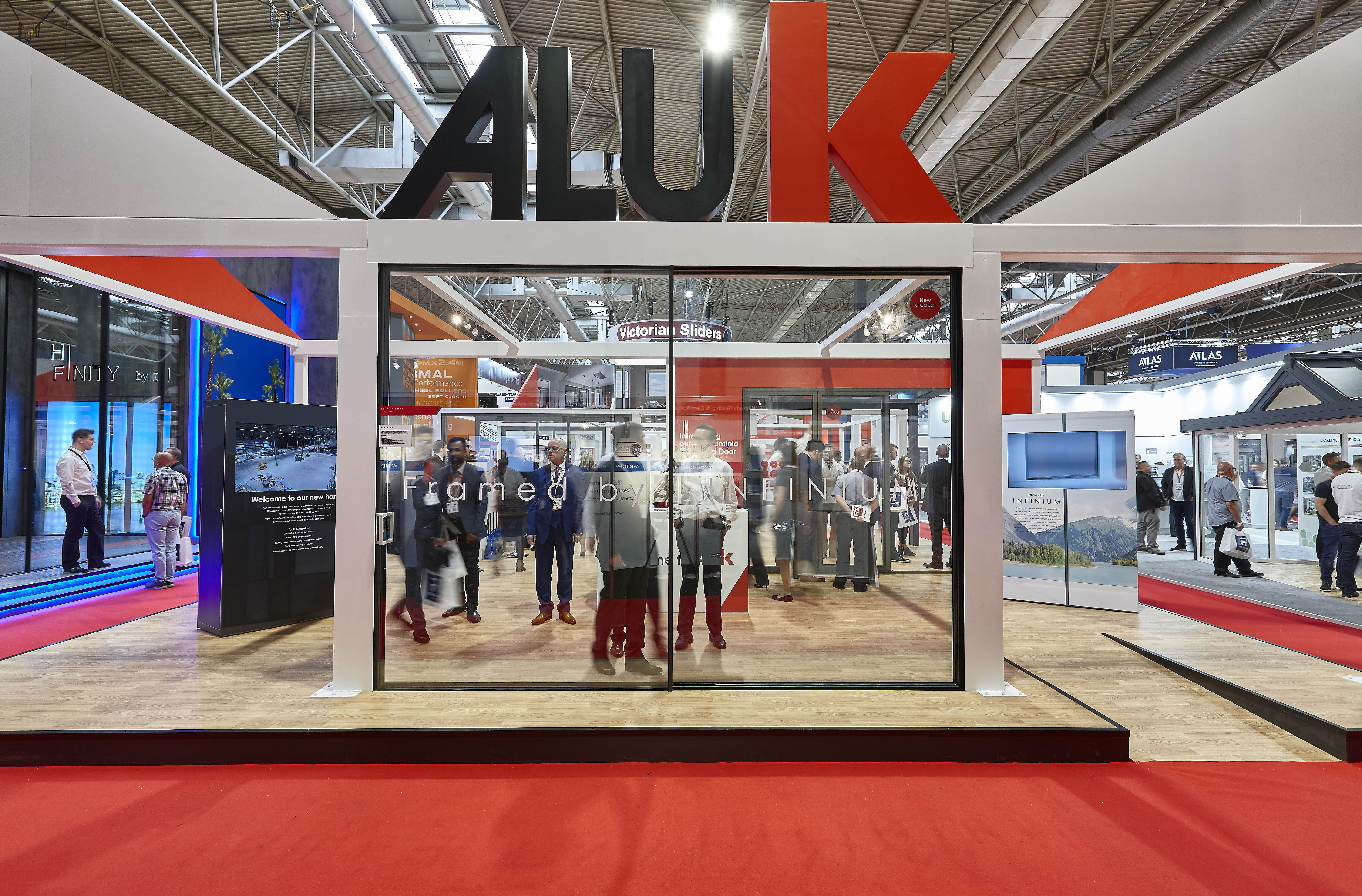 Official release dates for all four of the new products will be announced shortly, and AluK 's Experts In Aluminium will be providing full sales and marketing support to customers.