New student accommodation complex
Far Gosford Street is an iconic development in a historic area of Coventry which has been a focus of recent regeneration work, and is now home to around 300 University students, alongside new restaurant and retail space.
This contemporary development, with its striking, curved facade showcases AluK's 58BW Student Accommodation windows and GT55 TB commercial doors. The project was supplied and installed by commercial fabricators, EYG Commercial over a 3 month period.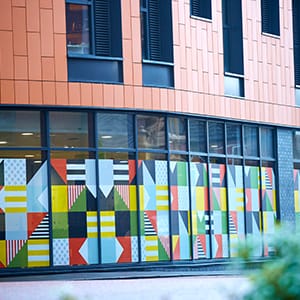 ​
---
How can we help?
Because we see every project differently, you may want to find out how we can help with yours. Let's talk. Call us on 01291 639739 or send us an email.